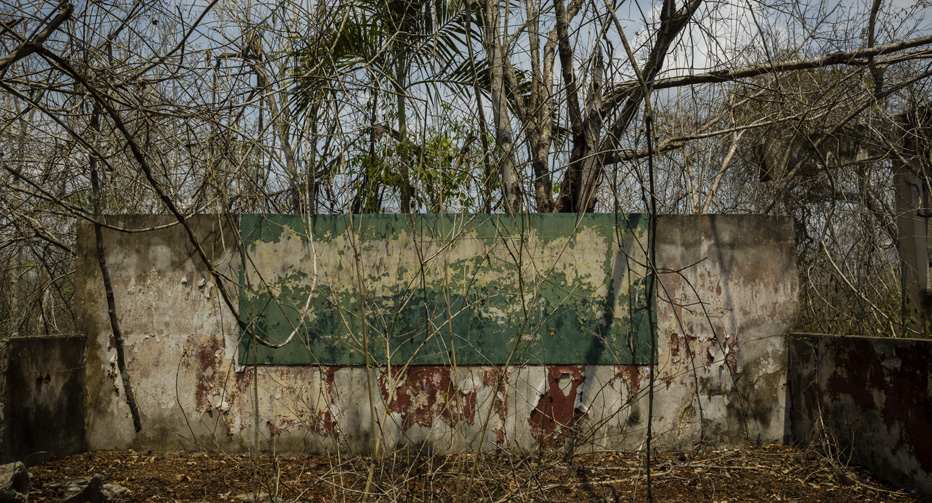 Rivers & Silences – Juan Manuel Echavarría
During more than 20 years of work Juan Manuel Echavarría has traveled along with his team through the unknown Colombia of the conflict. In these expeditions he has not only been able to approach the wild, magical, stigmatized and war-damaged geography, but he has also known the people who inhabit it, their life histories and how the confrontation has had an important influence on their development as individuals and communities. He has achieved closeness, dialogues and ties that do not fade with the passage of the years and that blur the boundaries between victims and perpetrators.
This unknown geography has been discovered through the action of walking, walking on roads that are not recognized in the maps, following rivers and streams. That fluvial Colombia of which little is spoken of and which not only connects farms, but also has witnessed death, ignorance of the humane and the mobile cemetery of war.
Rivers and Silences, is configured as a multimedia exhibition that takes the viewer along those roads and tributaries to know the stories of those who have lived close to the conflict, to see the horror present in violent acts through the shield of art not to petrify us
The exhibition, which will be open to the public from October 21, 2017 until January 7, 2018 at the Museum of Modern Art in Bogotá, will feature a parallel cultural agenda that includes conversations, guided tours and screenings of the film Requiem N.N.
Bogota's Museum of Modern Art